JOHN BATDORF & MICHAEL MCLEAN: Soundtrax 2 Recovery CD Review By Frank Kocher, July 2014
JOHN BATDORF & MICHAEL MCLEAN: Soundtrax 2 Recovery
By Frank Kocher, July 2014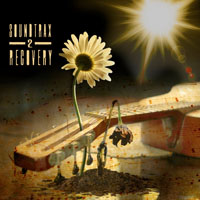 The age of the concept album is not over, and John Batdorf and Michael McLean make clear on Soundtrax 2 Recovery that their CD has a higher purpose than just to be a collection of songs. The mission here is to collect a batch of music that will inspire listeners who are dealing with a life transition, as their cover sleeve puts it, where the only way "out" is "through" afflictions and addictions.
Batdorf is a journeyman roots-rock singer/songwriter with a recording history dating back to the early '70s (Batdorf and Rodney), who has kept busy as a studio musician and producer, releasing solo discs and partnering projects with Rodney, James Lee Stanley, and four times with McLean. McLean is a prolific composer who has released over 20 albums of pop, folk, and devotional music. For Soundtrax, the two have collected 17 songs that they have written or co-written; all feature Batdorf vocals and lyrical themes about the spiritual struggles of renewal. Many of the songs have been previously recorded on previous discs by the two, but the unifying idea on this album is unwavering-and while it is more touchy-feely than the average disc, it is meant to be.
The music itself is well-produced batch of soft rock, with Batdorf's high vocals and tight harmonies in the spotlight. The opener, "Ain't Dead Yet," forms an introduction, as the lyrics (on Batdorf's website) spell out, to "Some tunes to help you with your regret/ What to remember and what to forget." "It's Not Heavy" has a good hook as it delivers its message about keeping hope in the darkness of a difficult journey, delivered by a stark piano/ acoustic guitar arrangement. Arlene Kole joins Batdorf on vocals for the highlight "Won't Go Down That Road Again," a lushly produced ballad that uses good dynamics to tell a story about a couple doing the post-mortem on a failed marriage. Strings and layers of background vocals lift the song as it climbs the heights. The heavy messages continue with "A Case of Treason," which has the hardest rock edge of the tunes here; Batdorf sings about how he betrayed himself by losing a lover, while sharp, Stephen Stills-vibe acoustic guitar lines trade with electric power chords in another catchy standout.
"Heaven Help Me" is quieter, acoustic guitars and mandolin, framing a song of restitution and reconciliation, with Batdorf's high vocal and backing singers getting a gospel feel. For "Mama's Comin' Home Tonight," the message is simple – mom is getting out of recovery – so "Find that disc of Crosby, Stills, and Nash/ Put the flowers in the vase, get the books back in the case." The crisp harmonies instantly recall CSN, and the lyric is upbeat and hopeful. The disc closes with a strong tune, "Can You Hear Me (I'm the One Who Cares), which has a great hook and hammers home the final promise that "I'm the one you'll find, who will stand behind you 'til you stand on your own." An appropriate way for John Batdorf and Michael McLean's Soundtrax 2 Recovery to wrap up.